Installation
The LEWIS Mechanical name is synonymous with customer satisfaction, as we believe honesty and exceptional workmanship are the keys to not only a solid reputation, but also to strong customer relationships.
So in addition to performing repairs and maintenance on existing facilities, LEWIS Mechanical also offers design and installation services to fit your specific needs and turn your dream project into a successful reality.
Our installations utilize the latest technologies to build highly efficient, reliable systems that will provide owner satisfaction for many years. Our installation team understands the complexity of these mechanical systems, and we take pride in the quality of the equipment and materials we use.
Superior craftsmanship is the hallmark of LEWIS Mechanical installations. And after the installation is complete, our service team is available to provide ongoing maintenance and repair services.
Our design and installation capabilities include:
Winery Refrigeration and Heating
Glycol Chillers
Glycol Heating
Wine Tank Glycol Piping
Barrel Rooms
Humidification Controls
Hot Water Boilers
Domestic Hot Water
Glycol Heating
Hydronic Heating
Cold Storage Refrigeration
Ductless HVAC Systems
Please call or email us to learn more about our services.
 (707) 544-1277
Our service area includes Sonoma County, Napa County, and the surrounding areas.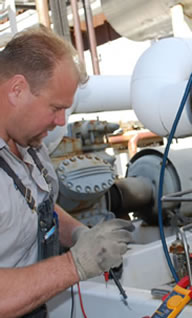 Maintenance Plans
LEWIS Mechanical's maintenance plans cover all of the services we provide and can be customized for each client's facility and needs. A maintenance plan from LEWIS Mechanical Services offers a host of benefits, including reduced equipment downtime, reduced repair costs, reduced energy usage, and reduced refrigerant loss.
For more information on our Maintenance Programs, give us a call.
(707) 544-1277