Commercial Air Conditioning & Heating
LEWIS Mechanical offers repair and maintenance services for commercial heating, ventilating, and air conditioning systems. Our high-quality heating and air conditioning products and services are aimed at providing comfort, durability, and money-saving efficiency to all of our clients.
Our capabilities include:
Chilled Water Systems
Boiler / Hydronic Heating
Packaged and Split Equipment
With our comprehensive HVAC services, clients can expect regularly scheduled inspections and 24-hour emergency service by our team of expertly trained technicians. Customer trust is our highest priority.
Customized Maintenance Program Agreements are also available to reduce the risk of equipment failure, minimize unscheduled equipment downtime, and extend the life of equipment and parts.
Please call or email us to learn more about our commercial air conditioning services.
(707) 544-1277
Our service area includes Sonoma County, Napa County, and the surrounding areas.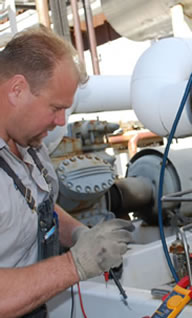 24 Hour Emergency Service
We know emergencies come up and we're here to make sure your refrigeration needs are taken care of, even in a pinch. Any time of the day, give us a call and we'll be on location in no time to get it resolved.
Call us now to get one of our experienced, dedicated team members to your location in a hurry.
(707) 544-1277